Optimal Color Outdoors
Powered by BenQ CinematicColor, GS50's true colors evoke your deepest emotions and leave a lasting impression. Substantial 500-lumen brightness and 1080p Full HD clarity showcase vivid contrast and lifelike scenes in movies and streaming content.
Balanced Brightness
GS50 enhances details and contrast in bright scenes and shadowy darkness. Its ambient light sensor auto adjusts brightness and maintains theatrical image quality while ensuring a balanced display, keeping your eyes comfortable during extended viewing.
Certified Android TV Entertainment
Serving up a sea of content from your favorite apps, everything you need is neatly integrated into a single all-in-one projector with a seamless interface and Voice Assistant.*Note: Netflix only supports specific authorized devices and is not natively available on BenQ smart home projectors. Please follow these recommended viewing procedures.
Easy Device Mirroring
Full support for Apple AirPlay and Google Chromecast makes mirroring your phones and tablets super easy. Enjoy games and more without hassle.
Remote Control from Smartphone App
The show must go on, even if you can't find the remote. Control GS50 from your phone with the BenQ Smart Control app. Download it now from Google Play or the App Store.
Party Game Fun Anywhere
GS50 offers the lowest input lag among all portable projectors, just 22.7ms for 1080p@60Hz in Game Mode. Input lag increases slightly when keystone is enabled, but gaming smoothness is unaffected.
Non-Stop Outdoor Entertainment
Enjoy up to 150min non-stop movie time anywhere. (Battery life may vary by content type, media source, or projector settings.)
Your Family Prime Time
GS50 is designed to provide safe viewing of curated content. There's no worries about kids watching and playing around the projector.
Bring It Anywhere
An accessory kit with flexible storage and partitions for your mobile, power bank, handheld game console, and more all in one easy-to-carry box. Please put the projector in a carrying bag or hold the machine with your two hands properly while moving it.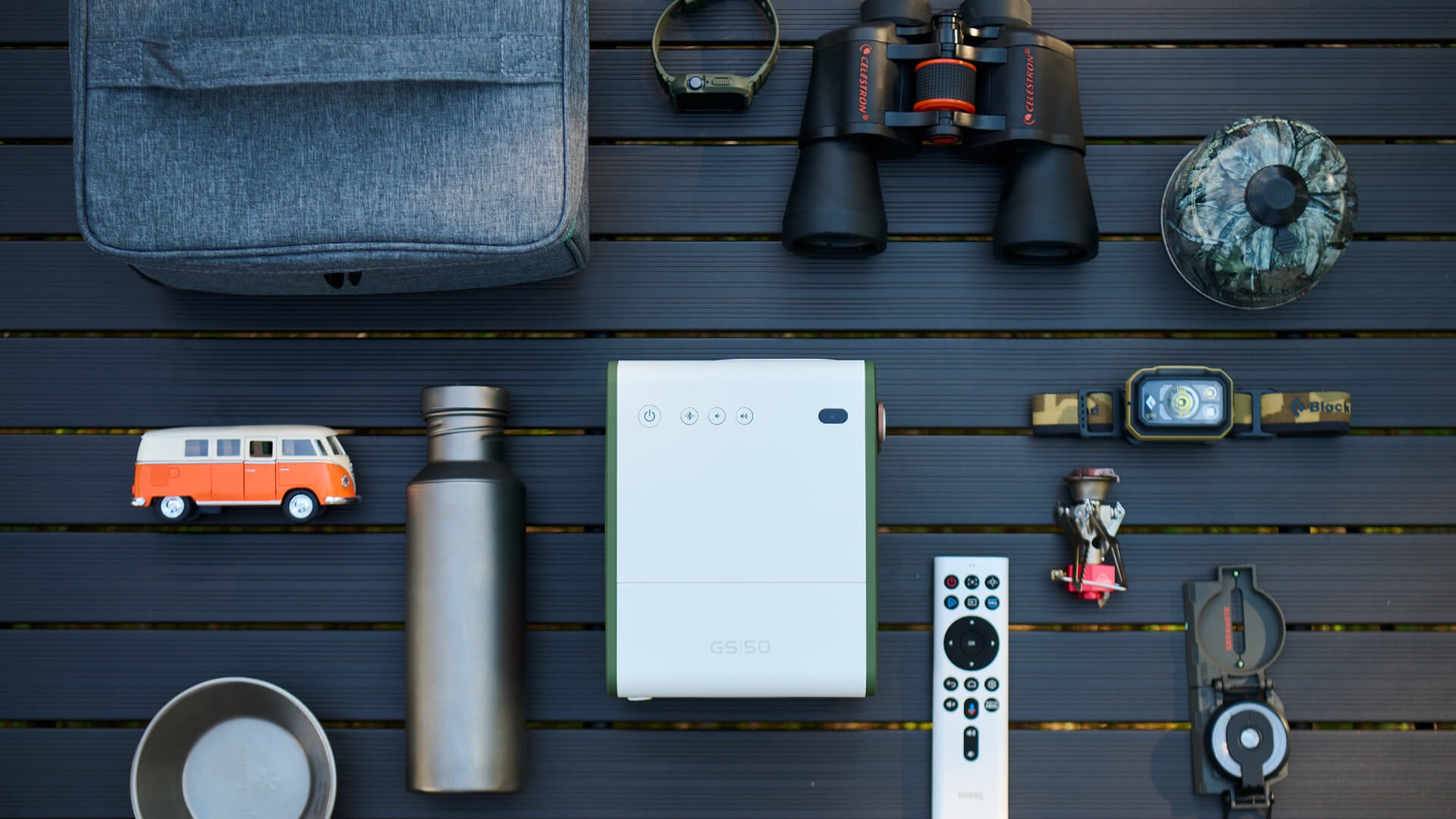 Optimal Viewing Distance and Screen Size
Just about 7 feet projection distance for 80" big screen. For ideal viewing enjoyment, we recommend screen size between 80" and 100".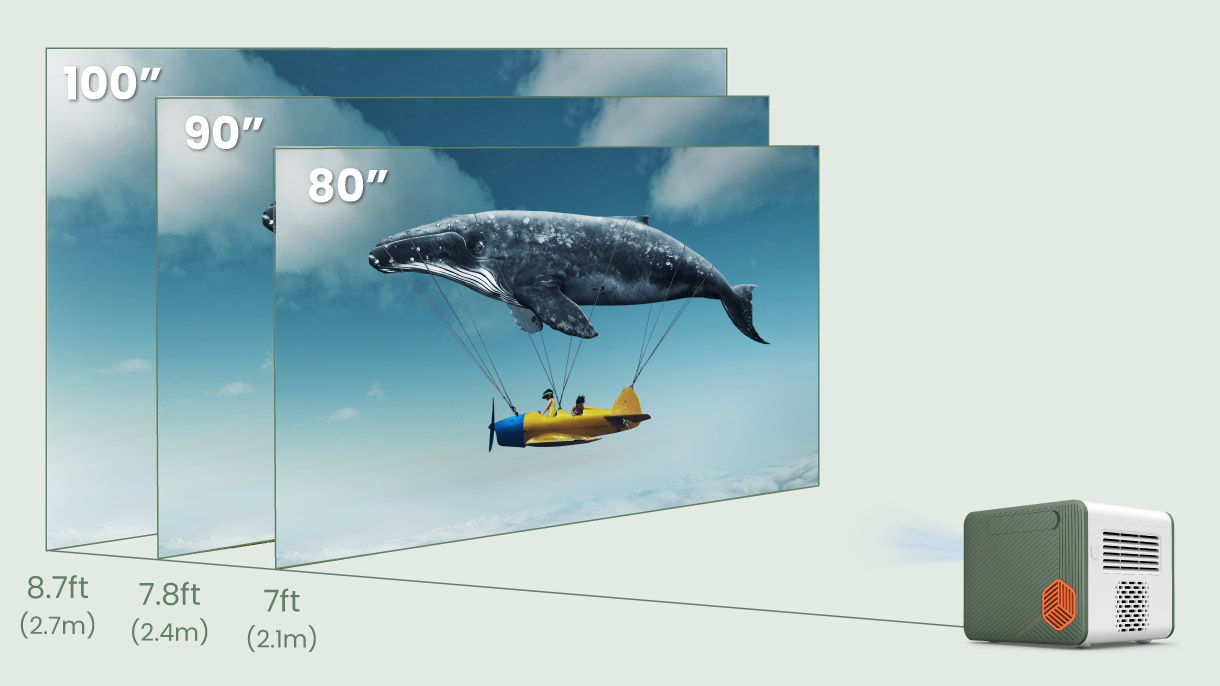 Focus in a Second
The autofocus for impromptu movie nights sharpens a thrown image in a second without manual operation.
Side Projection
Let a 2D keystone with four corner adjustment square the image so that you can project the movie from anywhere you like.
Auto Vertical Keystone
The auto vertical keystone automatically adjusts for squared images, you can easily project aligned images from various angles.
Connect with Versatility
GS50 connects you to all kinds of entertainment with universal inputs such as HDMI 2.0, Type-A for USB readers and USB-C (support DisplayPort Alt Mode and Power Delivery).